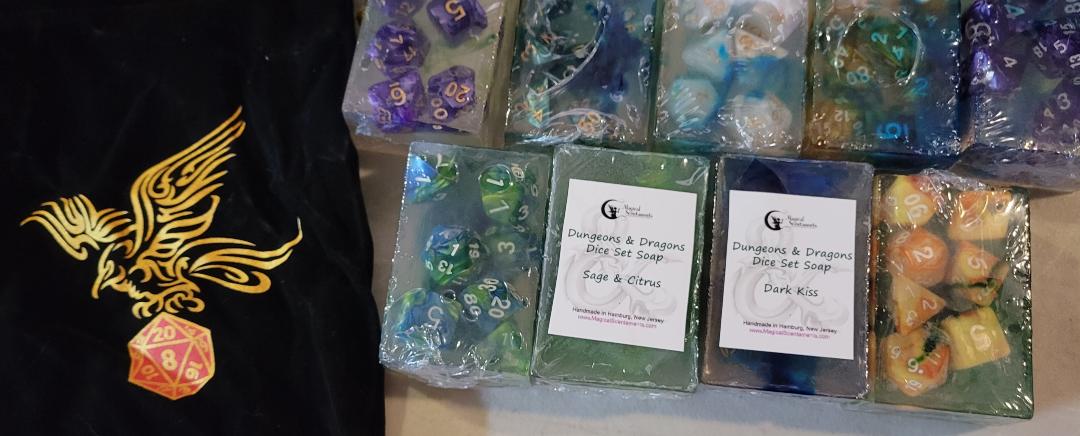 Dungeon Master candle has a D&D set of dice in the candle. When you get to the bottom of the candle, you get a set of die! Just wash with warm water and dish soap.
Soap - Sage & Citrus or Dark Kiss
Each soap contains a set of dice in the soap. Use the soap and release the dice.
Magical Scentaments is not affiliated with Dungeons & Dragons in any way.